Continuing Education
Information for Content Providers
Offering CHW CEUs
South Carolina Certified Community Health Workers need to accrue 24 continuing education units every 2 years as a Recertification requirement; 12 of those hours must be CHW CEUs. In order to maintain quality, integrity, and Best Practice Standards, content providers wishing to offer Community Health Worker Continuing Education Units (CHW CEUs) must apply for approval.
At least one of the following is required:
A CHW facilitates or co-facilitates the learning opportunity.
A CHW reviewed and approved the learning content.
A CHW contributed to content development.
At least 60 days prior to presentation, an application including the following should be submitted.
Invoices will be emailed.
Title of Program
Brief Program Description and Topics Covered
Program Dates and Times
Location
Number of Facilitated Learning Hours Requested
Documentation of CHW involvement
Actual Duration of Training
Learning Objectives
Target Audience
Participant Evaluations process
---
Start providing Continuing Education Units for CHWs!
Fill out the application linked below.
---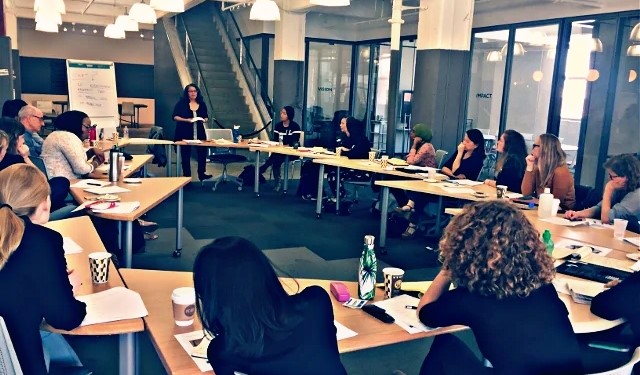 Specialty Track Trainings
To support Community Health Workers in professional development, skill
These educational offerings will be critical for the ongoing professional development of certified CHWs, as they work towards maintaining their certification and staying up-to-date with the latest advancements in the field.
CEUs are essential for the recertification process, ensuring that certified CHWs continue to meet the highest standards of care and expertise. To maintain their certification, CHWs will be required to complete 24 hours of Continuing Education Units. By offering CEUs and Specialty Track Courses, organizations and individuals can play a vital role in supporting the CHW community, contributing to their growth and development, and ultimately enhancing the quality of health care services provided to communities across South Carolina.
To uphold the quality, integrity, and Best Practice Standards of continuing education offered by SCCHWA, prospective providers must complete the necessary steps outlined below:
1. Submit the required information
In order to be considered as a provider for CEUs and Specialty Track Courses, interested organizations and individuals must submit the requested information through the application form provided by the South Carolina Community Health Worker Credentialing Council. The application can be accessed at the following link: CEUs Application
2. Plan ahead
The Credentialing Council requires that all submissions be made at least 60 days prior to the planned offering date of the CEUs or Specialty Track Courses. This ensures that the Council has ample time to review and approve the educational materials, guaranteeing the highest quality learning experience for CHWs.
By providing CEUs and Specialty Track Courses, organizations and individuals can make a meaningful impact on the professional development of Community Health Workers in South Carolina. The South Carolina Community Health Worker Association's Credentialing Council encourages all interested parties to submit their applications and contribute to the ongoing growth and success of the CHW community.