Resources
CHW Networking
NACHW is a 501(c)(3) nonprofit membership-driven organization with a mission to unify CHWs across geography, ethnicity, sector and experience to support communities to achieve health, equity and social justice.
Southeast Community Health Worker Network

Southeast Community Health Worker Network
The Southeast Community Health Worker Network's (SE CHW Network) primary goal is to enable areas throughout the region to support one another in order to collaboratively reach new heights in the Community Health Worker field.
My Envision
Community Health Worker Training and Technical Assistance Center
If you are passionate about community health and want to engage with others who share that passion, please join in the mission to further healthy equitable communities.
Everyday Life is a team of expert consultants who have mastered community health work, public health, and program management. Our team focuses on building individual, organizational, and community capacity in the health sphere. We do this in several ways: by supplying hands-on, interactive training; advising and auditing services and programs; writing grants on behalf of organizations, providing our project management skills in the application; and much more.

Naloxone (more commonly known as Narcan) is a medication approved by the FDA designed for rapid reversal of an opioid overdose. Remember, the effects of Narcan is temporary, it is still critical to obtain medical intervention as soon as possible after administration.
South Carolina Department of Alcohol and Other Drug Abuse Services (SC DAODAS)
The South Carolina Overdose Prevention Project was established to reduce the number of deaths related to the misuse of opioids by training first responders and caregivers to recognize the signs of an overdose and administer naloxone, a drug that blocks or reverses the effects of opioids, to save lives. With the help of the S.C. Department of Health and Environmental Control, DAODAS trains law enforcement officers across the state as part of the Law Enforcement Officer Narcan (LEON) effort. In addition, the Reducing Opioid Loss of Life (ROLL) program trains firefighters throughout South Carolina. Due to the success of the programs, DAODAS has been awarded an additional federal grant through August 2025 to continue these programs and save lives in South Carolina.
Providing information to pharmacies and the public about South Carolina's law regarding Naloxone.
Community Distributors of Naloxone - Just Plain Killers
Learn how to identify and prevent an opioid overdose using SAMHSA's opioid overdose prevention toolkit. Also available on this website is lists of community distributors of Narcan and fentanyl test strips.
NEXT Distro: Stay Alive Stay Safe - South Carolina Resources
An online and mail-based harm reduction service designed to reduce opioid overdose death, prevent injection-related disease transmission, and improve the lives of people who use drugs. Resources provided for those who use drugs, first responders, health departments, rural health offices, and the general public.
Blue Campaign is a national public awareness campaign designed to educate the public, law enforcement, and other industry partners to recognize the indicators of human trafficking, and how to appropriately respond to possible cases.
South Carolina Human Trafficking Task Force

The South Carolina Human Trafficking Law provides that the Attorney General will chair a task force to address the crime of human trafficking in South Carolina. Task force efforts are in collaboration with federal, state, and local agencies. A major endeavor noted in the law was the development of a plan to address human trafficking.
Polaris serves as a data hub for the anti-human trafficking field, providing key data to hundreds of researchers, academics, law enforcement officers and others seeking to deepen knowledge and understanding.
The U.S. Department of Labor's Wage and Hour Division (WHD)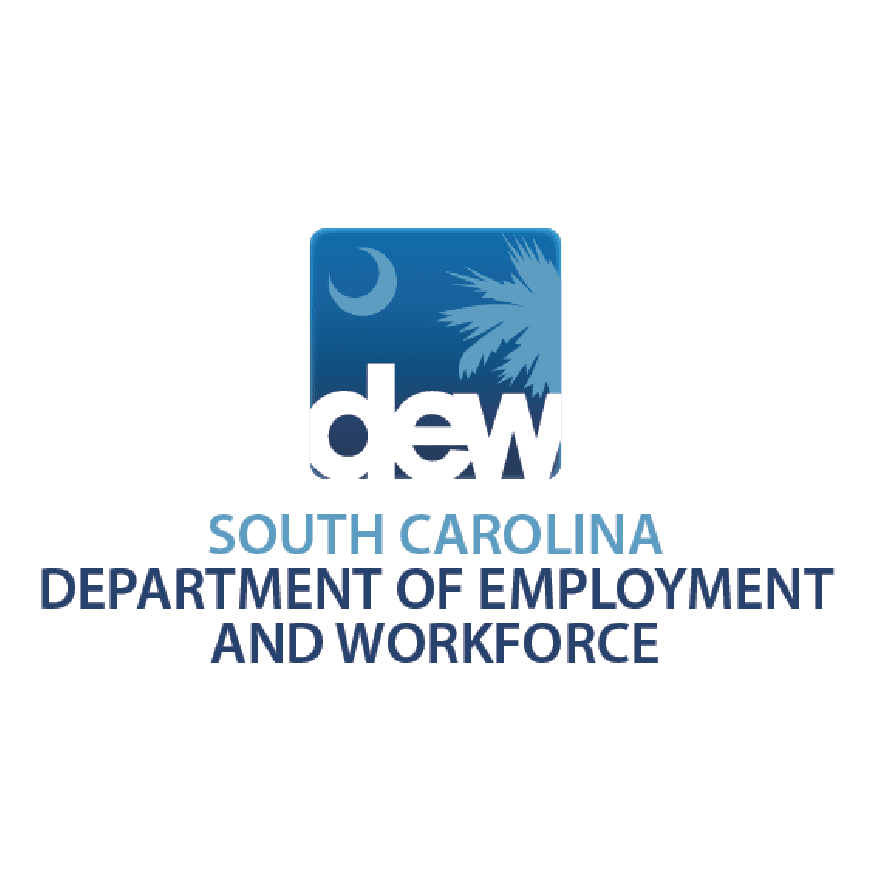 The U.S. Department of Labor's Wage and Hour Division (WHD) enforces laws that establish minimum standards for wages and working conditions for workers in the U.S., including minimum wage, overtime pay, child labor, family and medical leave, worker protections for migrant workers and temporary worker programs, and the prevailing wages for government service and construction contracts.
United States Attorney's Office District of South Carolina
While the Attorney's office is unable to support as legal representation, this website does include an non-exhaustive list of South Carolina organizations that may be able to assist.
South Carolina Appleseed Legal Justice Center

A voice for low income South Carolinians for social, legal and economic justice. South Carolina Appleseed Legal Justice Center is a forceful and respected advocate for low-income South Carolinians on issues such as health care, immigration, reentry issues, housing, education, hunger, public benefits, domestic violence, and consumer issues.
Whether you're looking for answers to commonly-asked legal questions, wish to hire a lawyer and don't know where to turn, or are having problems contacting your lawyer, the website has resources that can help.
SC Free Legal Answers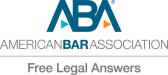 South Carolina Free Legal Answers is a virtual legal advice clinic in which qualifying users post civil legal questions at no cost to be answered by pro bono attorneys licensed in their state.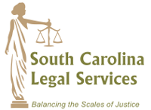 South Carolina Legal Services (SCLS) provides free legal assistance in a wide variety of civil (non-criminal) legal matters to eligible low income residents of South Carolina. SCLS is a non-profit corporation, funded by grants from the federally funded Legal Services Corporation, the South Carolina Bar Foundation, local United Ways, state court filing fees, and other federal, state and local funding.
National Alliance on Mental Illness, South Carolina Chapter

NAMI of South Carolina is an organization of families, friends and individuals whose lives have been affected by mental illness. Together, we advocate for better lives for those individuals who have a mental illness, and we offer support, education and advocacy as we do so.
South Carolina Department of Mental Health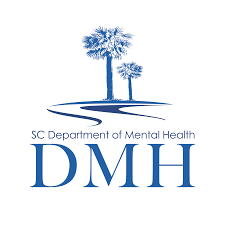 The mission of the South Carolina Department of Mental Health is to support the recovery of people with mental illnesses. Through a Statewide network of community mental health centers, clinics, hospitals, and nursing homes the Department's clinical staff provide a complete array of medical and support services for children, adults, and families throughout South Carolina. This Statewide program believe that with the right treatment and support, recovery is possible.
South Carolina Coalition Against Domestic Violence and Sexual Assault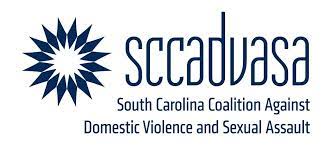 Through advocacy, collaboration, and prevention education, the South Carolina Coalition Against Domestic Violence and Sexual Assault provides equitable resources and inspires cultural change.
South Carolina Victims' Assistance Network

The S.C. Victim Assistance Network (SCVAN), a 501(c)(3) organization, was created in 1985 in response to a mandate in the S.C. Crime Victims Bill of Right for a network of service providers to be formed to better protect and serve victims of crime.
SC Housing

The South Carolina State Housing Finance and Development Authority (SC Housing) is a self-sustaining agency committed to ensuring that South Carolinians have the opportunity to live in safe, decent, and affordable housing. SC Housing operations are supported by a funding base that includes fees and other revenue earned through the administration of agency programs. Information is available on this website for South Carolina renters and homeowners.
United States Department of Housing and Urban Development - South Carolina

The Department of Housing and Urban Development (HUD) provides housing support and uplifts communities. This website provides resources for rental assistance, local public housing, homeownership, reporting housing discrimination, and more. Links are also available through this website for disaster relief assistance after hurricanes and other natural disasters.
SC Safe Home Mitigation Grant Program
The South Carolina Safe Home program, administered by the South Carolina Department of Insurance, provides matching and non-matching grant funds to help coastal property owners retrofit their homes to make them more resistant to hurricanes and high-wind damage. The funds provided by this program are for the sole purpose of retrofitting owner-occupied, single-family homes. SC Safe Home funds may not be used for remodeling, home repair, or new construction.
Find Food Assistance in Your Area
FoodFinder is a food pantry locator and 501(c)(3) nonprofit that shows you when and where to get free food assistance in your area. The map on the home page is a map of food pantries and school meal locations – every pin that appears is a food assistance program nearby.
With the Salud America! "Health Equity Report Card" report, you will see how your county is doing on a variety of health-related conditions compared to the rest of your state and nation. The data will show how your area stacks up in housing, transportation, poverty, healthcare, mental health, environmental issues, and access to healthy food and active spaces.
SC Health Services and Programs
Links included in this for Medicaid applications, Vital Records, Social Security and so much more.
Want to Share a Resource?
Contact us with more details!