SE CHW CoLab
Southeast CHW Learning Collaborative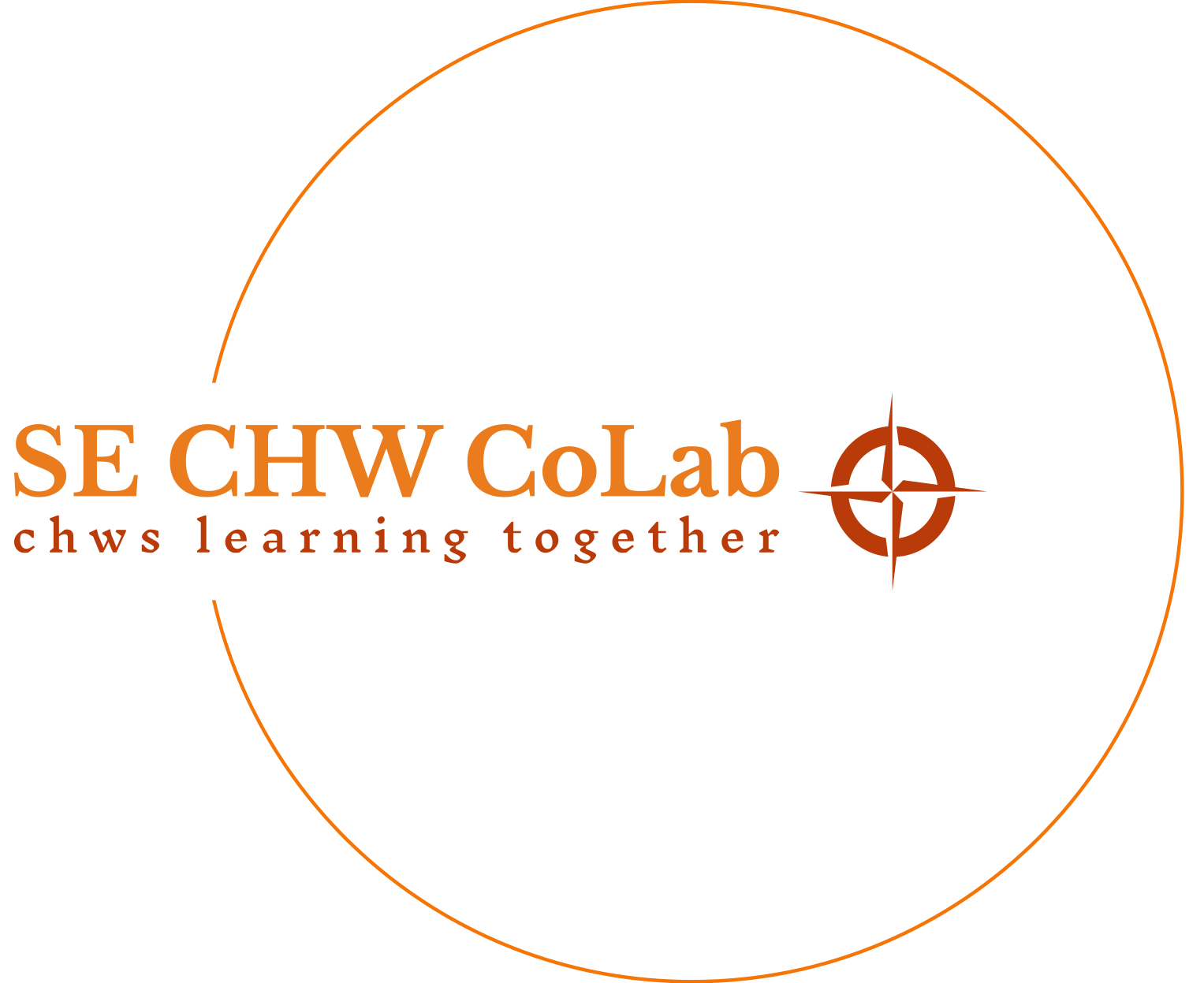 The goal of CoLab is for Community Health Workers and CHW Allies from across the Southeast to support and learn together.
Every month, a CHW will present a case study, and an expert will offer training on a topic of great interest.
By attending and completing an evaluation, participants will receive
1 hour of CHW CEU every month.


SCCHWA is partnering with SC AHEC, which is providing registration, platform, and evaluation assistance.
SE CHW CoLab will convene monthly on the 3rd Wednesday at noon est.
For more information and to register for the next session, Click Here


Are you a CHW with a challenging case or issue? Apply here
to be a CHW Case Study Presenter.
You will need to create an account on the AHEC site. That's great because they offer loads of great continuing education!

SE CHW CoLab is funded by the SE CHW Network.
You can learn more about the SE CHW Network by heading here!