CHW Core Competency Certification
South Carolina Community Health Worker Certification Process
The Community Health Worker profession is rapidly growing in the country and in South Carolina. In 2016 the Community Health Worker Core Consensus Project (C3) expanded and revised the National Core Competencies for CHWs.
---
Requirements
Successfully completed core Competency Training through an SCCHWCC-approved training program.
Certified Community Health Worker, CCHW
Successful completion of a SCCHW Credentialing Council approved CHW Core Competency Training:

80 hours classroom, 80 hours practicum
Pass the SCCHW Core Competency Examination

The Core Competency Exam is offered in English and Spanish
Accommodations may be requested for Learners with challenges.
Registering on the SCCHWA.org Member Compass. This is where you track CEUs for Recertification.
Core Competency Certification is good for 2 years. Your expiration date will appear on your certification certificate.
CCHWs will need a minimum of 24 CEUs every 2 years in order to recertify.
---
Core Competency Certification achieved after 1.01.2023 is valid for 2 years from the date of certification.
If you completed certification prior to 1.01.2023, your certification is valid until 12.31.24.
Ready to become a Certified CHW? Visit our Training Page!
Get Started!
Core Competencies
Review South Carolina's CHW Core Competencies here.
Currently, three organizations are approved to provide core competency training. Learn more about each credentialing organization here!
Interested in providing Core Competency Training for CHWs? Start here!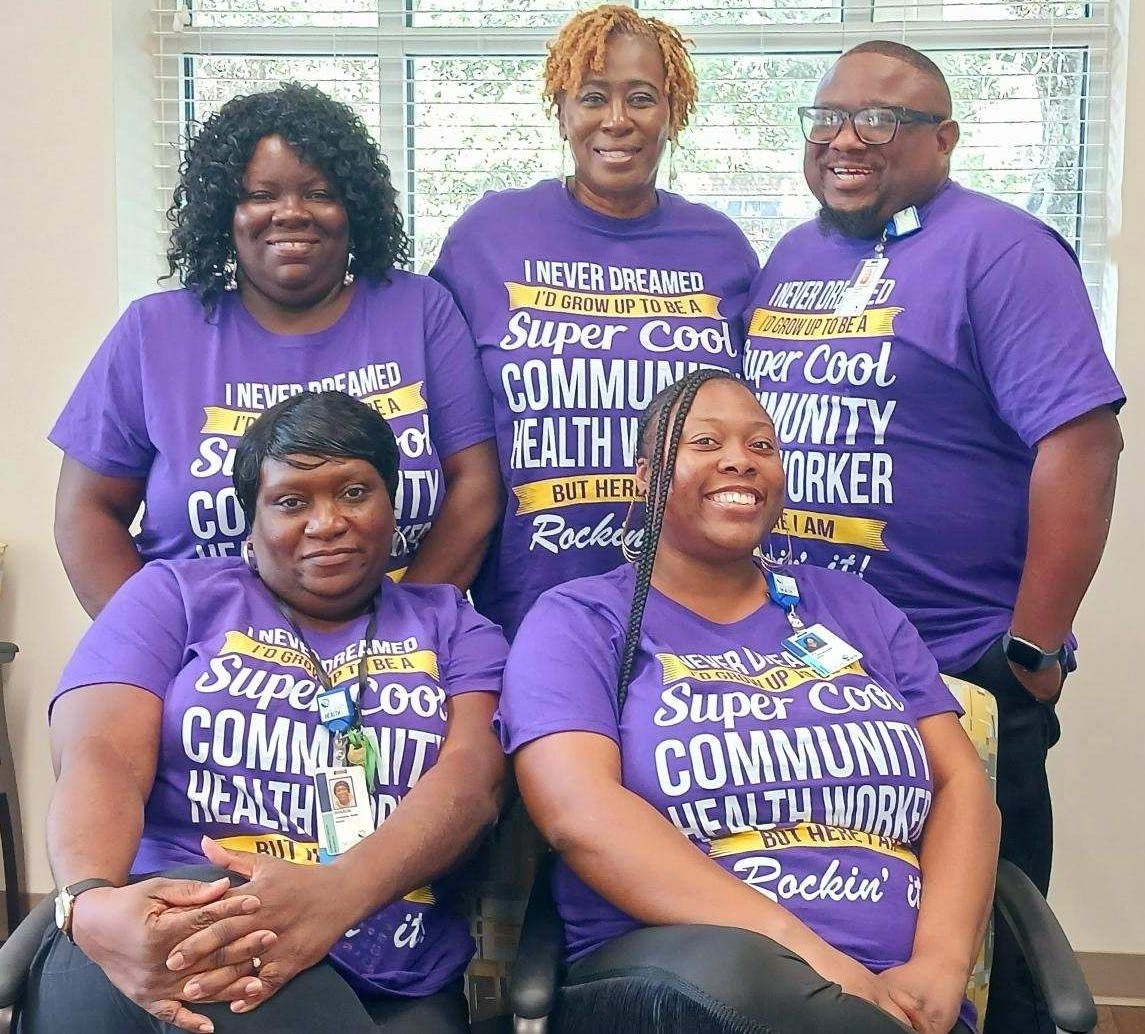 Scope of Practice
South Carolina Community Health Worker Credentialing Council
The South Carolina Community Health Worker Credentialing Council (SCCHWCC) was established in March 2019. It is comprised of representatives of SCCHWA, Community Health Worker Institute, SC DHEC, SC DHHS, SC AHEC, and BlueCross BlueShield of SC.
SCCHWCC revised the Core Competencies and the process for training CHWs in South Carolina effective November 1, 2019.
Credentialing Council Objectives
Align CHW training in South Carolina with nationally established core competencies, including standardizing the experiential learning component of CHW curriculum.
Promote uniform standards and requirements for the training, certification, and continuing education of CHWs and CHW Instructors in South Carolina.
Educate those working in the health and social service sectors about the role, scope of services, evidence of success, and best practices related to CHWs.
Develop and enhance opportunities for building the CHW workforce and its capacity to succeed.